1. Copper Anniversary Package: a personalised copper keyring and a big bead copper necklace at a reduced price compared to when you buy the two items individually. Click on the photo below to take you to the Etsy listing: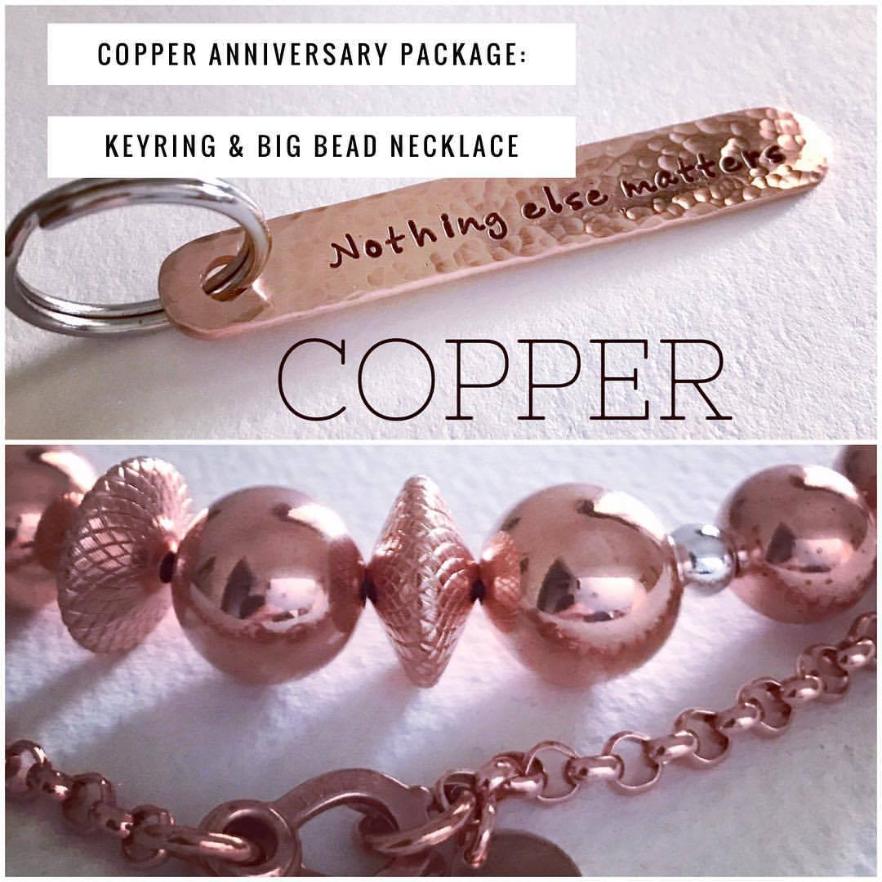 Sign up for our infrequent newletters, updates and special offers here.

2. When you buy a readymade items such as a beaded necklace, I am offering you a free tiny tag to be added to the piece and stamped with the number of years you have been married or the relevant birthday year, and similar.