FONTS AND DESIGN STAMPS FOR PERSONALISED JEWELLERY
FONTS
You have a choice of fonts when it comes to planning your customised keepsake jewellery that I make in my studio in Perth, Western Australia! I have several different alphabet sets but I only consider some of them to the reliable enough to be used regularly, especially on 9 carat gold.
This list below is far from complete. Several additional sets need to be added!
Scroll down right to the bottom to see my design stamps like hearts, flowers, etc.
Handwritten Lowercase
The popular choice for customised jewellery! It is a beautiful flowing font. Highly recommended for best precision.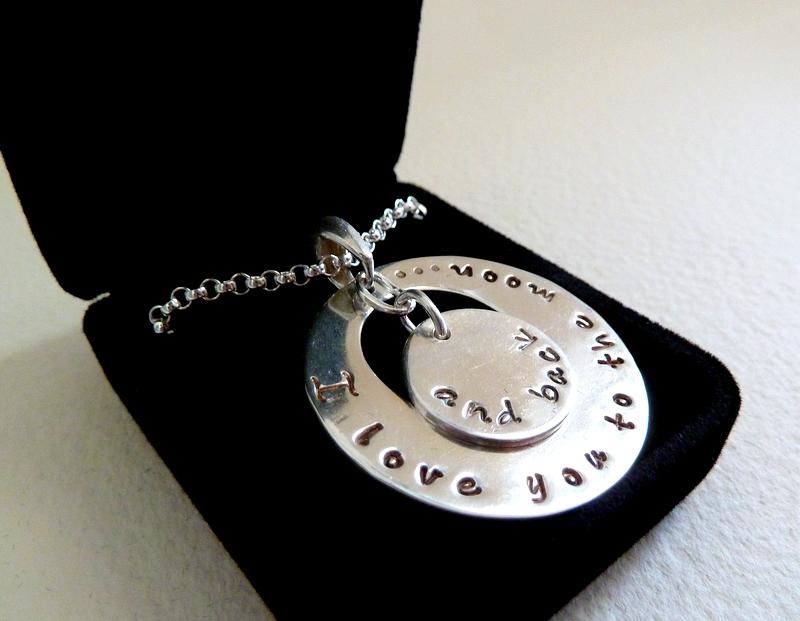 Handwritten Uppercase
This font matches the above font and beautiful, either on its own as shown below or for capitalisation. Also highly recommended with good precision.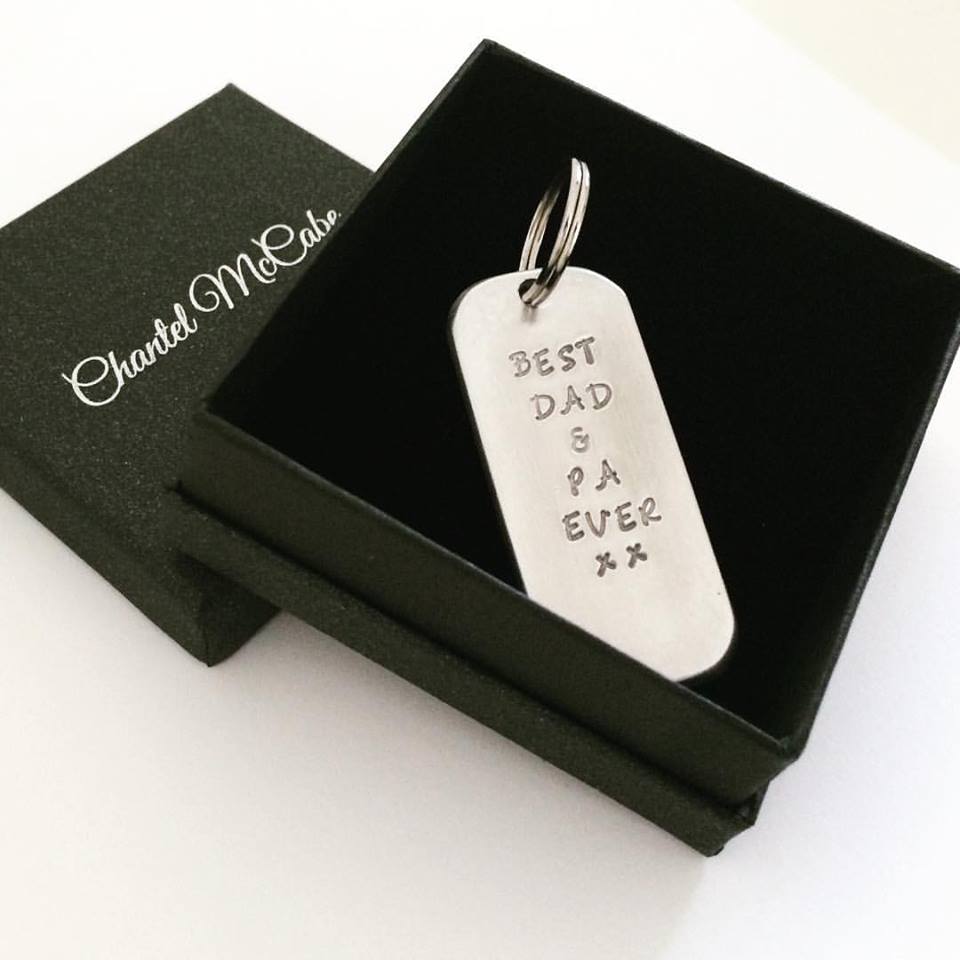 Whimsical
This is a fairly large 3mm font using a whimsical style of handwriting. It has large, clear capital letters which are perfect for certain applications. Matching numbers are available. The sample below is a large hardware washer!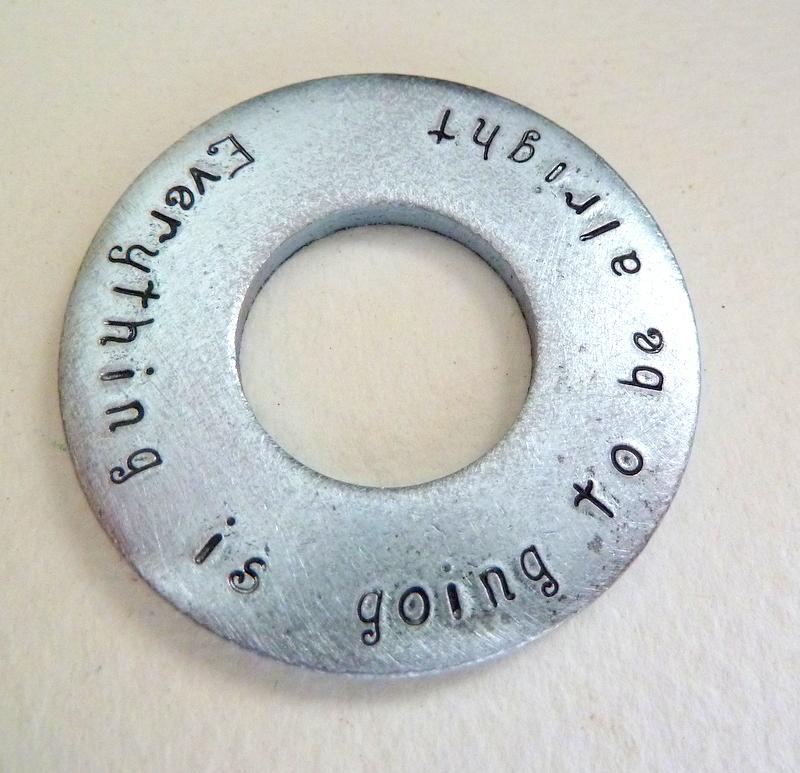 Sign up for our infrequent newletters, updates and special offers here.
The Georgia bracelet is a great example of where the capital letters in the Whimsical set have been used.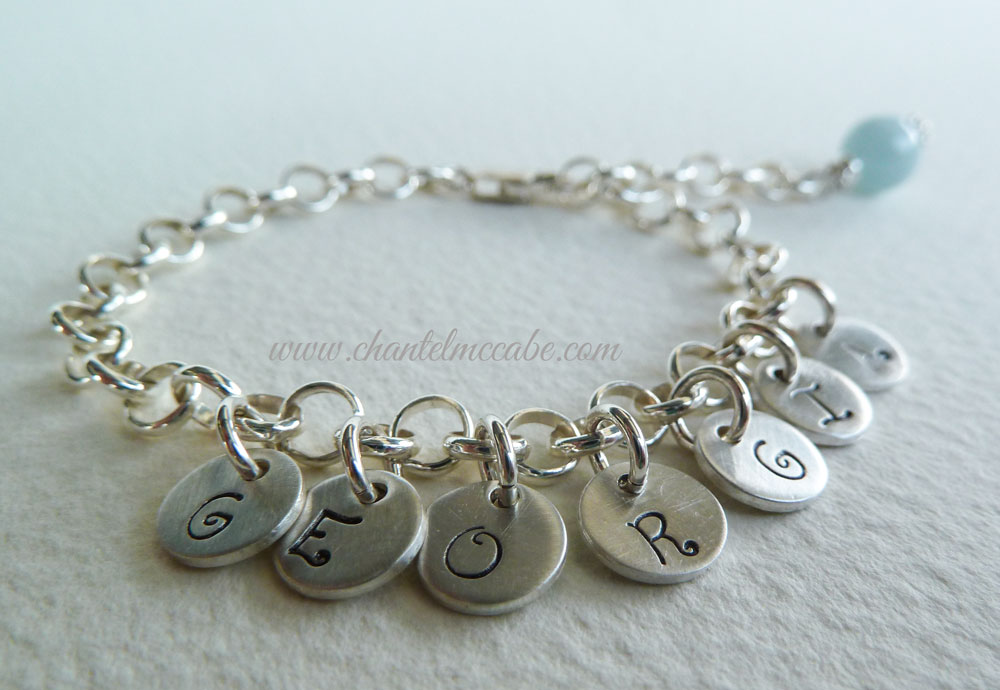 Typewriter
The set consists of a very even typewriter style set of block capital letters measuring about 1.8mm. It has a matching set of numbers. The size is very versatile too - not too big and not too small. This font is not, however, recommended if great precision is required. It is literally a bit hit and miss!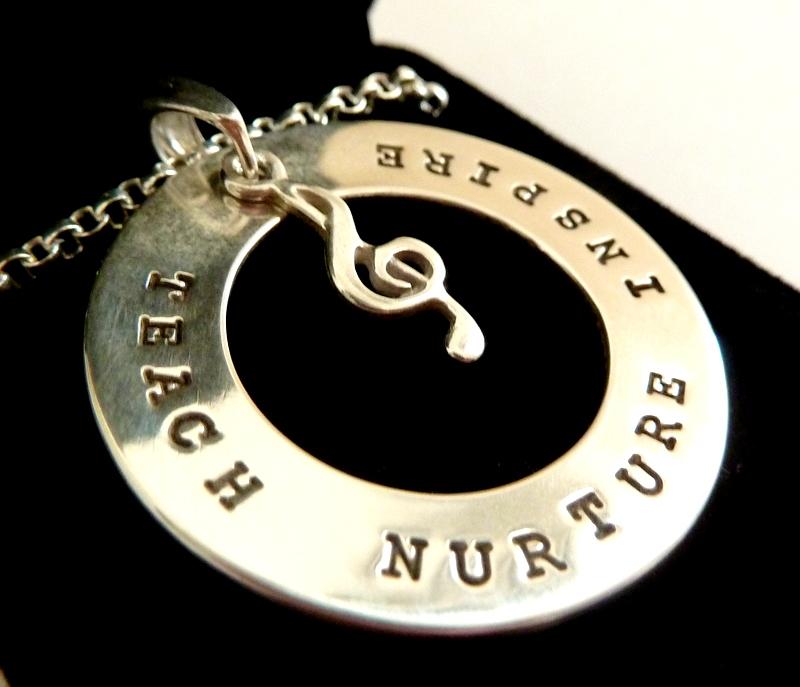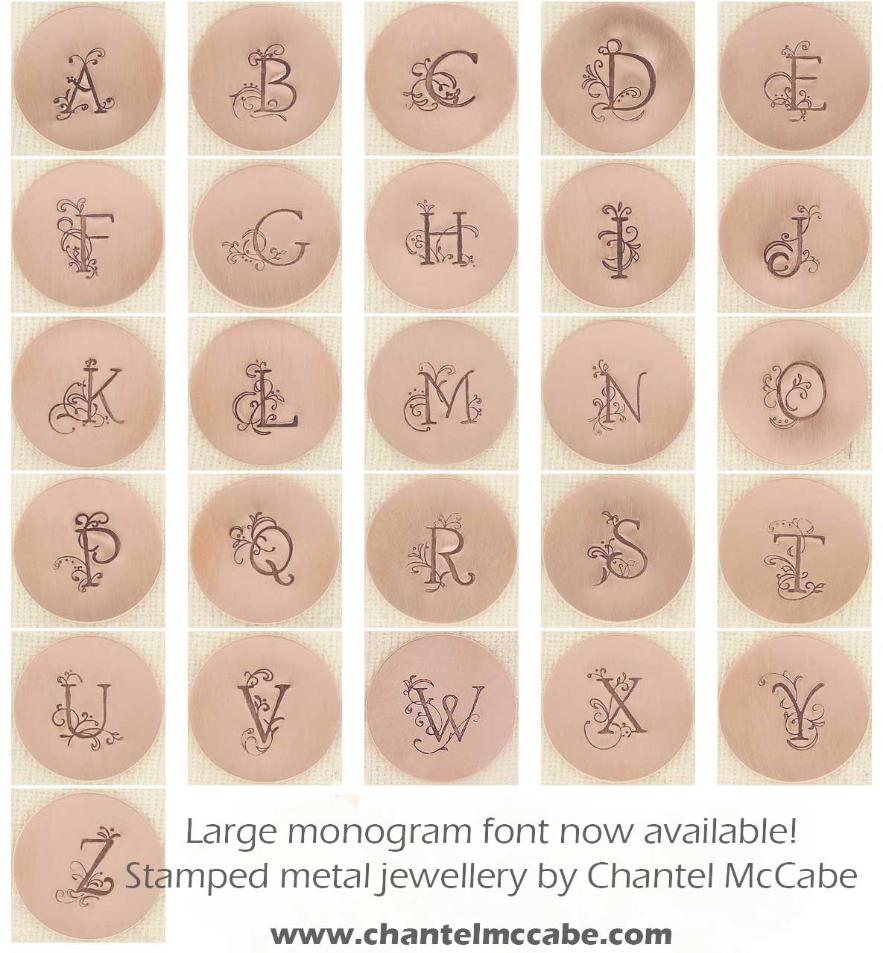 I have several design stamps in my collection. Please see the updated sampler below. Some are more reliable than others. I also have an entire stick family (great for keyrings) including a dog and a cat.
Also please see my number sampler. This isn't entirely complete as I do have more sets including a Whimsical style. The smallest shown is 1mm and the largest 3mm.